Chemical Distribution's Economic Impact
The chemical distribution industry has created good paying, locally-focused jobs in the United States for decades. Through ACD's Responsible Distribution® program, the industry is twice as safe as all manufacturing combined as a direct result of its environmental, health, safety and security practices. According to an independent analysis conducted in 2023 by John Dunham and Associates, our industry is a major economic engine successfully employing over 75,800 people and generating $10.82 billion in tax revenue for local communities across the country, all while delivering valuable products to every industry sector.
Job and other economic data can be broken down by national, state, and Congressional District using the menu below.
Please view our FAQ to learn more.
For a quick glance at key statistics on the impact of chemical distribution across the United States and in each state and Congressional district, click on the data wheel image below.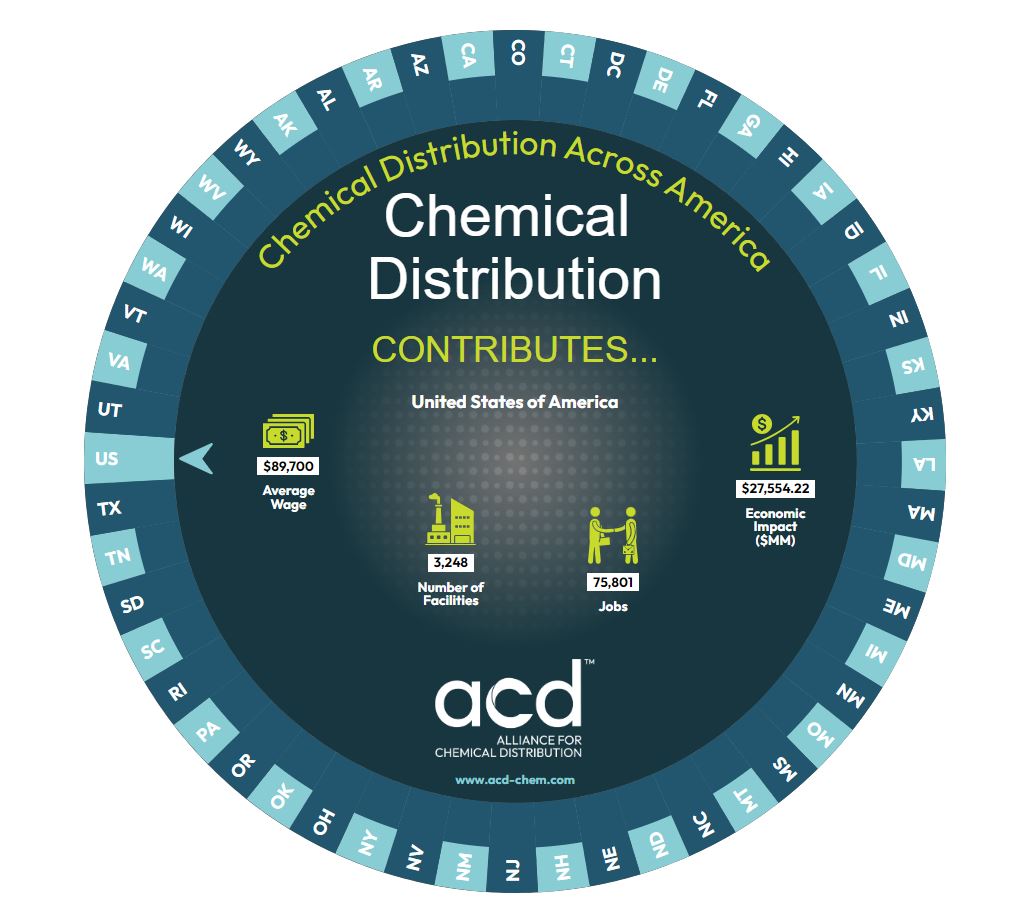 Thank You to Our Economic Reports Sponsor!
ACD's Industry Watch
ACD's Industry Watch is a monthly economic report created exclusively for ACD members and Affiliates. Each month, this report will be a centralized source of industry and economic statistics for and about the chemical distribution industry.
2023
2022
2021
2020
2019
2018